Nutrition
Carbohydrate
On August 17, 2020 by nigel@apeindex.rocks
Carbo – hydr – ate = Carbon + Hydrogen + Oxygen. In a typical western diet most of our energy comes from carbohydrates.
Rice, potatoes, sugar, starch, bread, flour, fibre and many other foods have a high carbohydrate content.
Most natural food sources for carbohydrates: grains, vegetables and fruit contain many other nutrients and also fibre. Fibre (also called dietary fibre or roughage) is a group of indigestible carbohydrates such as cellulose and lignin which provide many positive health benefits in our diet.
Most digestible carbohydrates contain 4 Calories per gram of dried weight.
Many carbohydrates contain sugars which affect your blood sugar level. There is a handy measure for how great the effect is. This is the Glycaemic Index or GI – a rough measure of how well glucose is transferred from our food to our blood.
Glucose has a GI of 100.
Maltose (two glucose molecules joined together) has a GI of 105.
Table sugar which is a mixture of glucose and fructose has a GI of 65.
Milk sugar, or lactose (a mixture of galactose and glucose) has a GI of 46.
Fructose has a GI of 19.
The starches in most vegetables are composed of long chains of glucose. It takes some time for your body to break down the cells to get to the starch, then more time for the chains to be broken down, so vegetables have lower GIs than sugars, and raw vegetables are lower than cooked vegetables.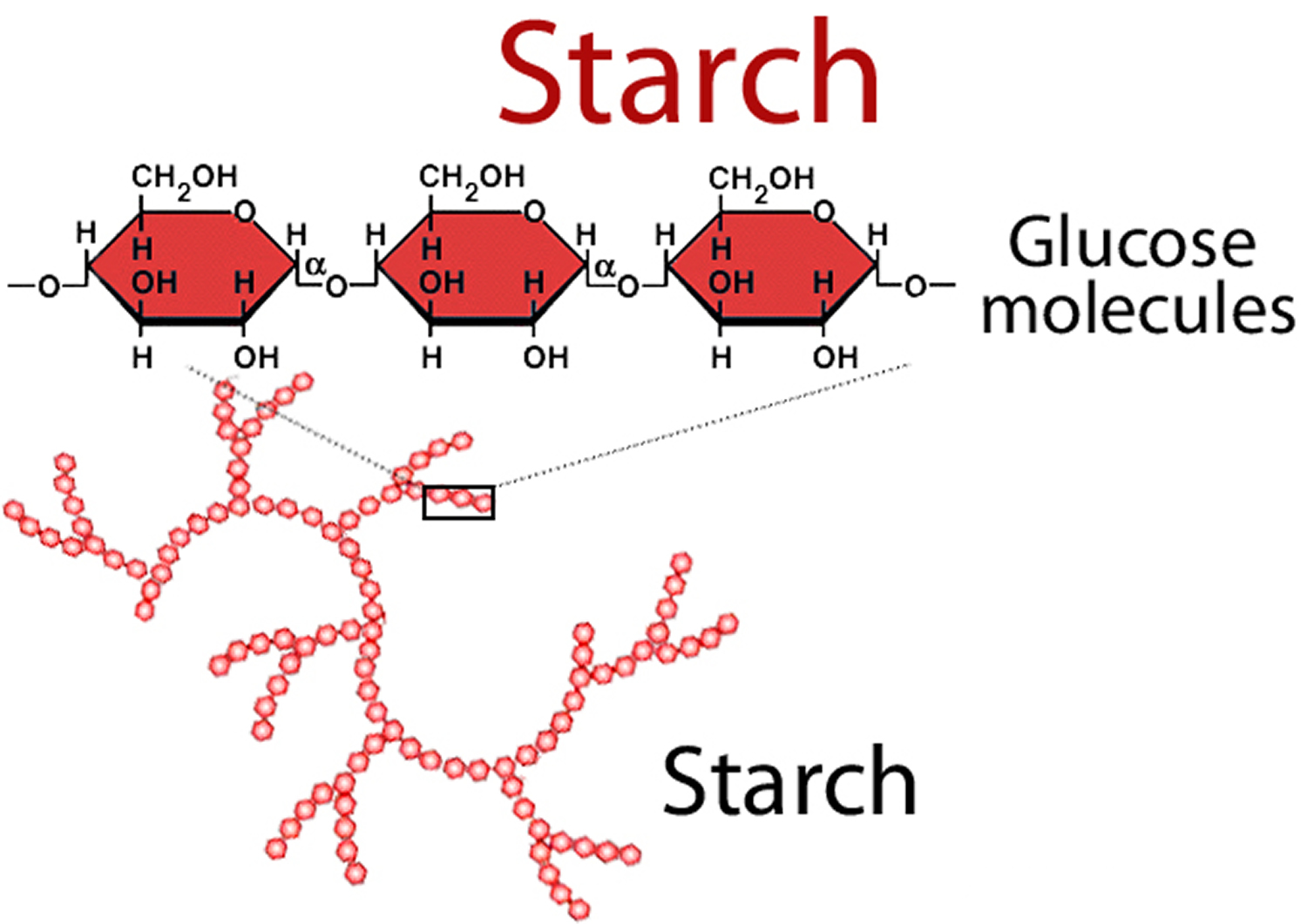 Cooking food helps to break down the cell walls so the starches are easier to get to. Without cooking, our bodies would be less efficient at getting the nutrients from food, and we would need longer or larger guts. Being able to cook has changed the shape of our bodies.
In our liver and muscles, glucose can be built into chains for storage. These chains are called glycogen. They are composed of water and glucose and provide immediate energy for our bodies.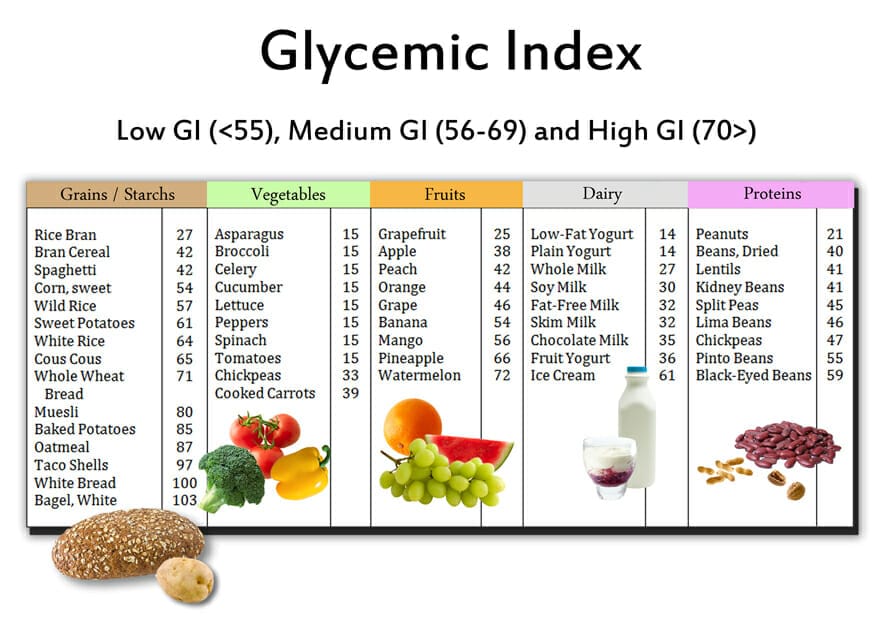 Unlike proteins and fats, there are no essential carbohydrates although a minimum of 200 Calories or 50 grams per day is recommended from vegetables.
Calendar
October 2021
M
T
W
T
F
S
S
1
2
3
4
5
6
7
8
9
10
11
12
13
14
15
16
17
18
19
20
21
22
23
24
25
26
27
28
29
30
31